"Dear Camryn Limo,
I just wanted to let you know that we were very happy with your service."
Thank you,
-Jay Stephens
"Barbara & Cheri,
Thank you so much for all of your help at the Stettinius prize events. Camryn provides such reliable service and you are so great to work with, we'll continue working with you guys for many more Morven, UVa and Presidential Precinct/State events."
Sincerely,
-Rebecca Deeds
"Camryn Limousine,
Thanks so much! Love working with you all."
Sincerely,
-Katie Pennock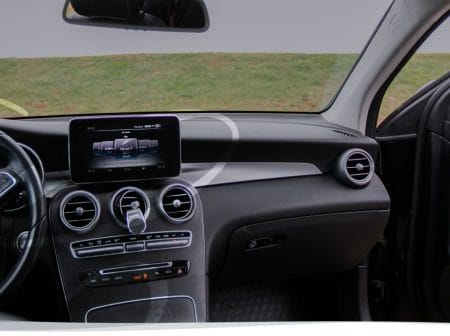 "Dear Camryn Limousine,
Your service is impeccable, and I appreciate the way the guys took care of me when they picked me up. I am always treated well by your staff. Thank you."
Sincerely,
-Warren Head, Jr.
"Dear Camryn Limousine,
Spoke to Mom yesterday. She loved the trip down to the OBX. The driver was very pleasant and kind, they had a nice talk all the way. Even got there 15 minutes early. My thanks to the driver and to the entire Camryn team. Great experience, great people."
Sincerely,
-Neil Scott, on behalf of Mrs. Jean Scott
"Dear Bill,
Your presence turned our event into a true gala and added that 'something extra' to occasion. Thanks again for making our evening so special!"
Sincerely,
-Susan Hazelrig
"Dear Friends at Camryn Limo,
I just wanted to take the time to thank you for the service you provided Martha Jefferson House. Our bus being out of commission meant great sadness to our residents, but you were there to put the smiles right back on their faces.
Your staff was kind, courteous and very patient with each resident who boarded and exited your vehicles. We could not have asked for more.
We will highly recommend you and will use your service again.
Thanks so much!"
-Marian Morris
"Dear Cheri,
I'm writing to tell you how pleased we were with your service. Your price was fair. Your driver called on Saturday to give me his cell phone number so that we could be in touch on Sunday. He arrived early and was waiting outside my brother's door. My brother and his aide told me how he offered to do whatever necessary to make the ride easy and comfortable.
You did a great job. Thank you so much. You can be sure we will be calling you again."
Sincerely yours,
-Sheila Kurtzer
"Dear Camryn Limousine,
Many thanks for all of your assistance to ensure our travel for events and guests was top-notch.
Thank you for your patience over the many last minute changes. You were wonderful and attentive. I'm very grateful."
Best,
-Kelly Harrigan
"Dear Bill,
Thank you for your generous contribution of $500 in support of the Sixth Annual Grand Marquee Gala. We very much appreciate your contribution!
All proceeds from the Grand Marquee Award Gala – including sponsorship, ticket purchases and auction proceeds – will support our efforts to further the mission of The Paramount Theater. The Paramount remains uniquely dedicated to championing the role of the arts and providing opportunities for all members of our community to experience the transformational power of the arts. We do this by bringing high-quality artists and diverse events to our stage and theater, providing enrichment for students through the Paramount Arts Education Program, and by ensuring that members of our community who may not otherwise be able to afford tickets can participate in events through the Mary Reese Community Access Program.
With your support, The Paramount can continue to be a stronghold in our community, and we thank you for supporting our efforts to make this possible."
Sincerely yours,
-Christine S. Eure
"Dear Friends at Camryn Limo,
Thank you for your generous donation to the Virginia Institute of Autism's 20th Anniversary Gala! Donations like yours help make this event successful year after year.
You are an integral part of the VIA community and we are excited and proud to have your support this year as we celebrate a major milestone and look forward to writing the next chapter for families struggling with the challenges of autism.
As we enter our third decade, VIA is busy building programs that can serve as a model for dedicated, effective, compassionate care across the spectrum and across the lifetime. Your participation in the Gala Auction allows us to raise a significant portion of our annual operating costs and increase our ability to help people with autism and their families.
We are grateful for your support."
Sincerely,
-H. Clay Braswell
"Hello,
I just wanted to pass along a note of gratitude for the excellent service we experienced this past Saturday with Bill Downs. He provided excellent recommendations and did a really great job in showing us around and really making our big day (5-year anniversary) a special and memorable one.
Thanks again, we will definitely be using your service again when we return."
Thanks,
-Kevin and Julie Meredith
"Dear Camryn Limousine,
This note is to say 'Thank you' for my Mother's Day trip to visit my grandchildren. My driver was very kind. The trip was a beautiful ride through the Virginia countryside. It was a real treat.
Thank you for your kindness and a very lovely ride.
I'm sure my family will certainly see you again."
Thank you! Sincerely,
-Dorie B Katz
"Dear Camryn Limousine,
I would like to thank you for your services – and most importantly, allowing Jack to be our personal tour guide. His professionalism was equally matched by his personal attention to us on our first date romantic travels. He is knowledgeable, informative and quite honestly, a very interesting fellow!
We appreciated everything that he did for us and will use your firm, and him, every time we visit."
Thank you again.
-Bryan and Debbie
"Hello and Happy New Year!
I have been meaning to write you for the past month to say how impressed I was with Camryn Limo's service last month. My colleague and I were stranded at the airport in Chicago for a couple of days and couldn't get back into CHO, so we had our flights rerouted to BWI. Donald Lyon came to our rescue and waited in Baltimore for hours as we made our way back east and then he got us safely back to Charlottesville. The weather was terrible and the road conditions were not the best, to put it lightly. I am typically a very nervous passenger in a car, but I was more nervous about getting behind the wheel of a rental car seeing as we were sleep-deprived and the roads were icy. Donald was incredibly professional, personable and a great driver. I was completely at ease during the drive back (which is no small feat, given my tendency to be a back-seat driver). Please extend my thanks and appreciation to Donald. He made a difference and brightened an otherwise terribly stressful travel experience for us. I had never used Camryn Limo Services, but saved the business card and will certainly call on you in the future. I have also passed along your company and Donald's name to other friends and colleagues."
Regards,
-Jennifer Arrington